Kensington Estates Woodbury
One of distinct advantages of my interior design craft is to have been associated with some of the luxury condo projects on Long Island such as Kensington Estates Woodbury.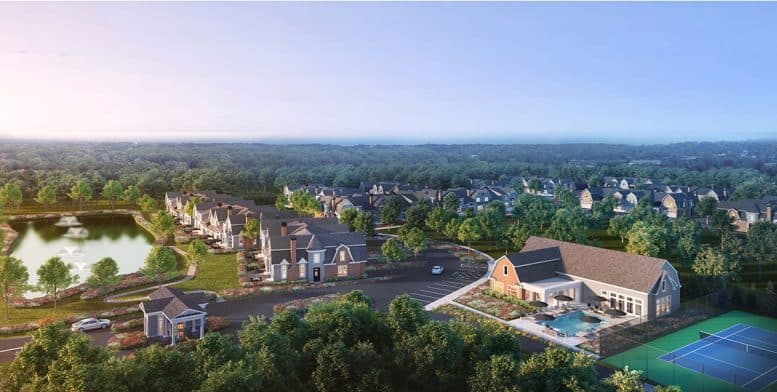 Currently, my interest has been particularly piqued by the stately startup of Kensington Estates Woodbury. I'm extremely excited as I always look forward to a new interior design challenge to expand my resourcefulness and creativity in addition to working with new people.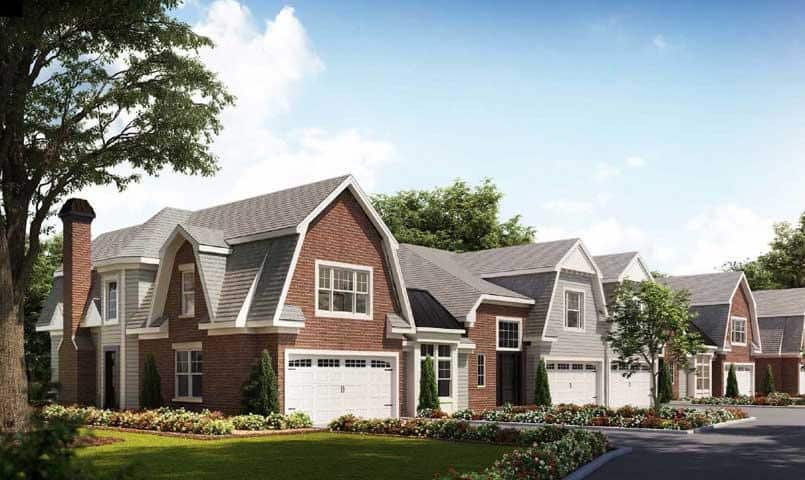 The stunning, yet exclusive development of Kensington offers one the enviable location of one of the most desirable areas on Long Island. It is nestled close to nearby great shopping, golf courses, and the proximity of most refined and stately homes of Woodbury.
As there only 80 units, the appeal here is for each individual is extremely dramatic, with only the top quality, hotel like amenities and only the most detailed and finest features within each unit.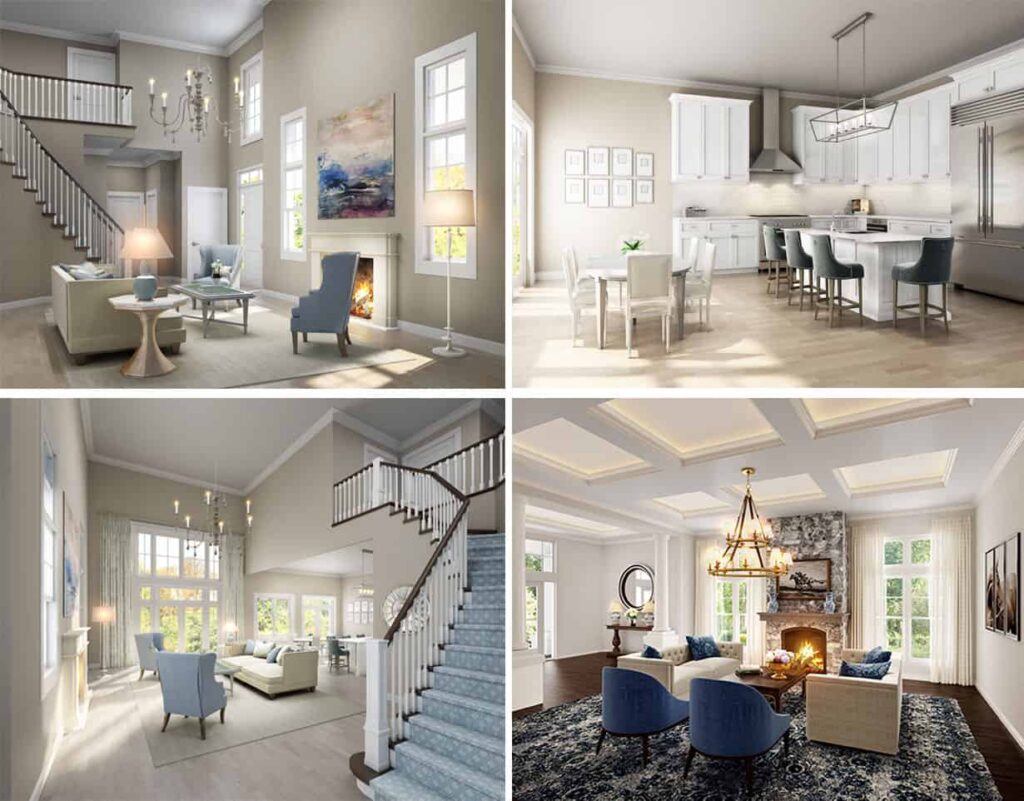 Kensington Estates Woodbury - Floor plans
The Ascot
The Ascot is 2590 sq ft of sheer luxury, offering 3 spacious bedrooms, with the master bedroom on the 1st floor. The foyer is an opened 2 story with a vaulted, dramatic ceiling , and an majestic view to the 2nd floor. On the 2nd floor in addition to the 2 bedrooms is an open loft of 15'2" by 17'10" that would accommodate anyone's needs. Last but not least this unit provides for 4 walk in closets , (2 on each floor), and 3 ½ bathrooms.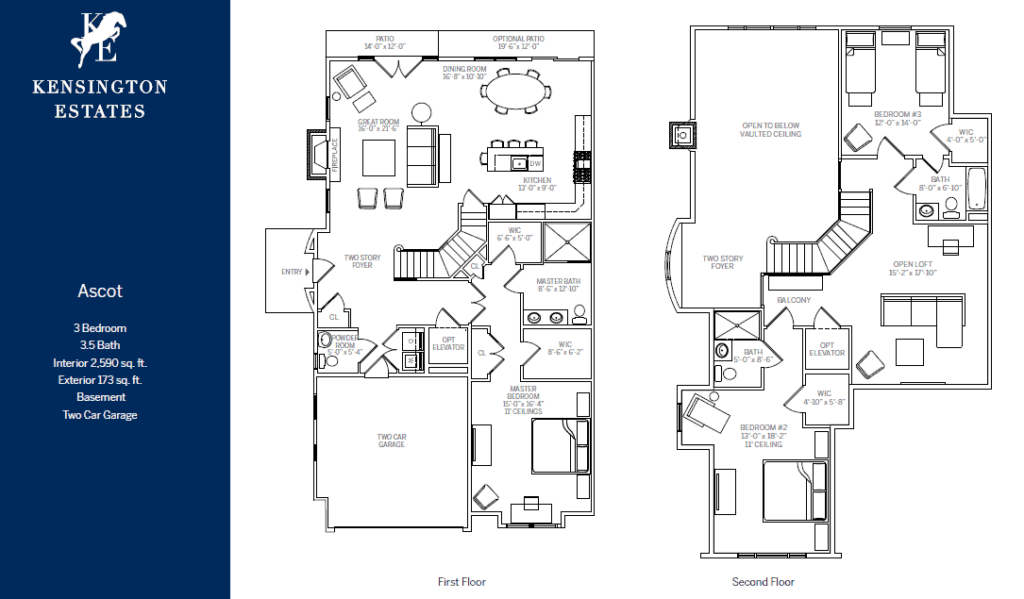 The Derby
The Derby is 2662 sq ft, smartly appointed with a master bedroom on the 1 st floor , 2 story foyer, and and graceful design lines in the great room that provide for an excellent venue for entertainment of family or friends. The Derby also offers 3 especially large bedrooms and 3 ½ baths.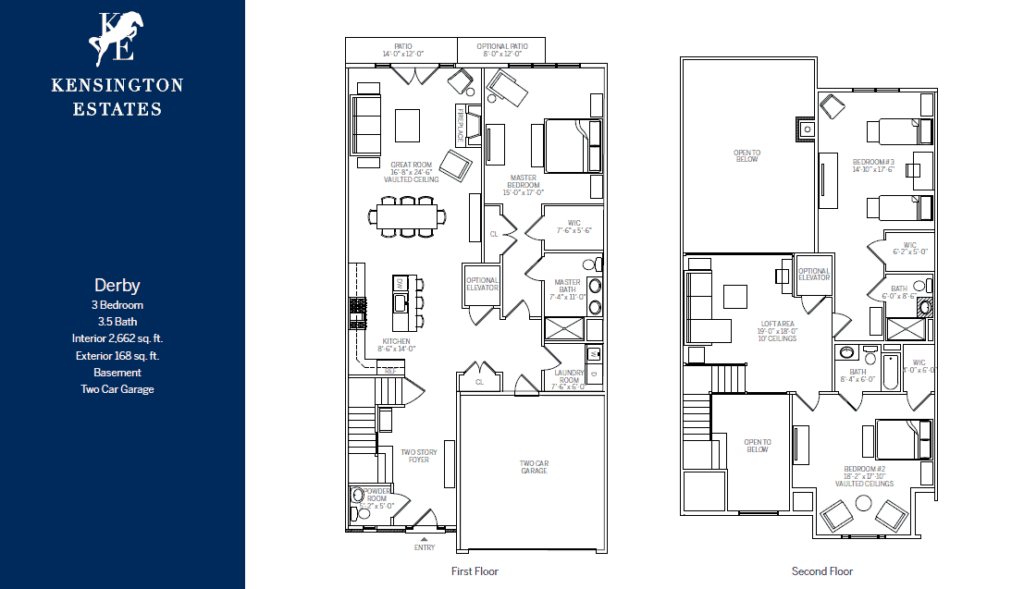 The Chesapeake
The Chesapeake is 1989 sq ft. offering 3 bedrooms and 2 ½ bath, smartly appointed with vaulted ceilings in the living room and kitchen , and grand dining room . A sublime touch is artfully added a balcony off the kitchen.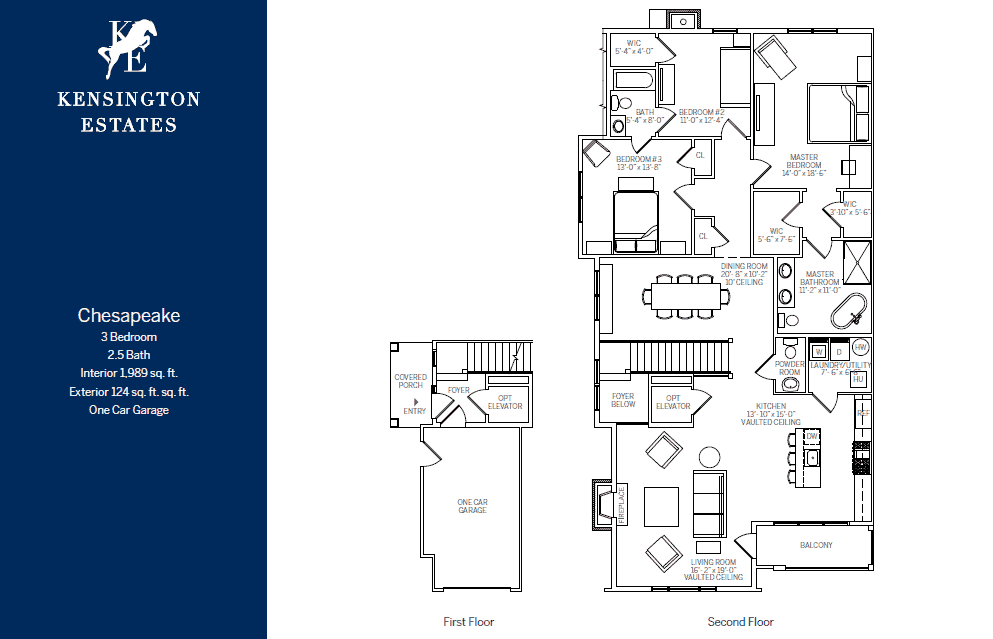 The Saratoga
Kensington Estates also offers 2 distinct 2 bedroom models, each of which are perfectly ideal for that clientele that require the best but perhaps does not require the spaciousness for the 3 bedroom models, yet providing for all of the classic amenities the Kensington Estates offer.
The Saratoga is 1665 sq ft. 2 bedrooms, 2 bathrooms, with a basement and a one-car garage.
The Churchill
The Churchill, which is 1569 sq ft.,2 bedrooms, 2 bathrooms, with a basement and one-car garage.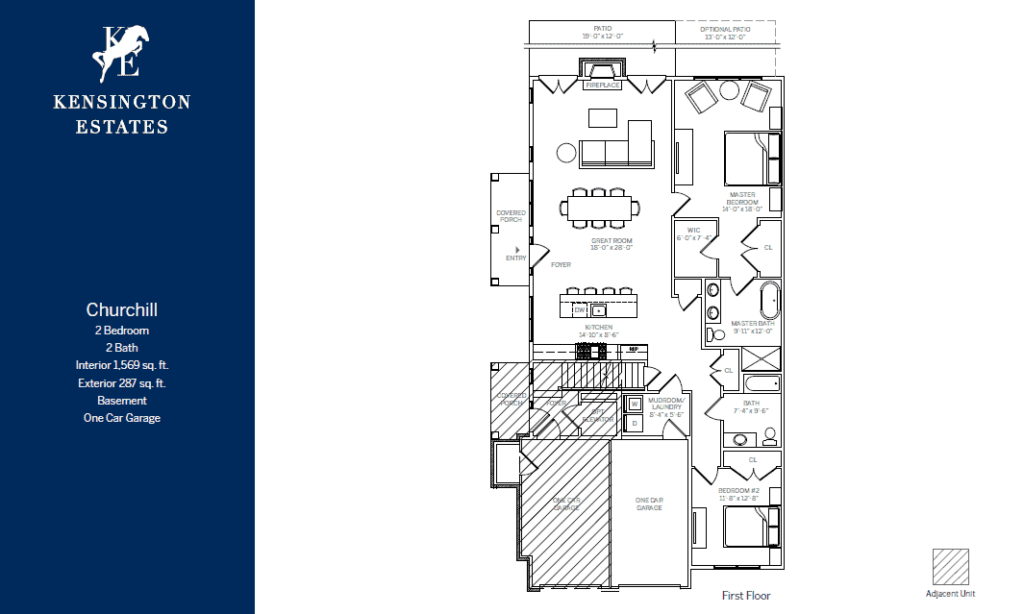 If you are interested in discussing interior design options for one of the floor plans in Kensington Estates, please call (516) 470.0861 or click her to contact us online.
If you'd like to learn more about Kensington Estates Woodbury, visit their website by clicking here...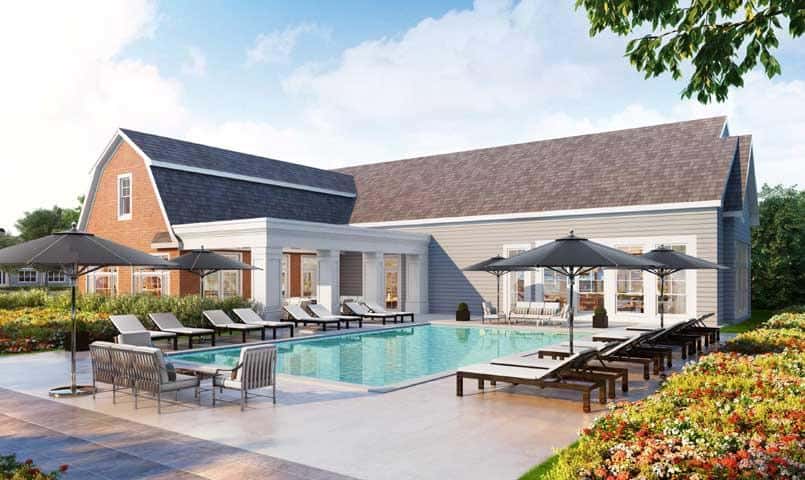 Interiors By Just Design is considered one of the top Interior Design firms on Long Island and has been written about in newspapers, magazines and seen on Television. Click here to review some of our press clippings.
(516) 470.0861 - Call Robyn now