The luxury condominiums at Country Pointe, Plainview and Ritz-Carlton, North Hills are two of the premiere condo communities on the North Shore of Long Island. A short commute to Manhattan, these condos offer an upscale lifestyle that you can't match in the crowded hustle of New York City.
Ritz Carlton Interior Designer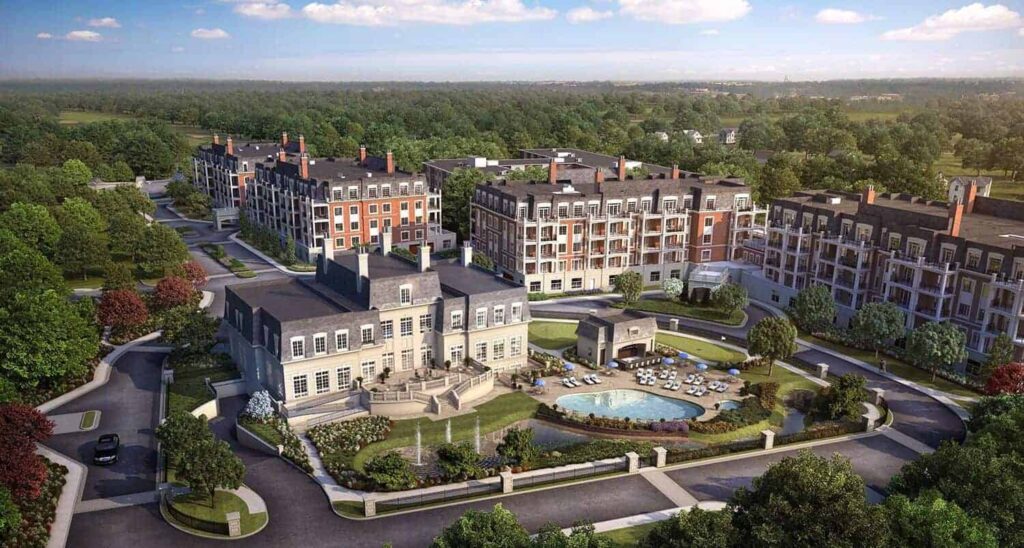 A top Interior Designer working on luxury Long Island condos is Robyn B. Interiors by Just Design is a small boutique interior design firm based in Woodbury, Long Island. Experience working in Country Pointe and
the Ritz-Carlton is helpful because Robyn is quite familiar with all the floor plans in these luxury condominiums. As a result, she knows how to get maximum potential out of the floor space, window views and sunlight exposure. In addition, with 25 years of remodeling experience, Robyn has a large array of contacts for skilled tradesman. Robyn also knows condo building rules, approved working hours, gate entry, delivery doors and elevator protocol. This experience can make a world of difference when managing contractors during a condo remodeling project.
New Condo owner?
If you recently closed on a new condo and are starting with a blank slate, it is best to consult with an interior designer early on. Robyn enjoys the challenge of starting the interior design process from the ground up. She is experienced at managing each phase of condo remodeling with the ease of a seasoned professional. The result is low stress and high success when creating the perfect home for her clients. Call now for a friendly consultation with Robyn: (516) 756-4720.
A "Best of Houzz" Interior Design winner, Robyn's quality fabric and furniture selections can be seen as on Houzz.
Elevations
Furniture Selections
Custom Window Treatments
Kitchen Renovations
Custom Cabinets
Complete Home Renovations
Reconstruction from the Ground Up
Bathroom Re-Design
Custom Vanities
Faucet and Appliance Selections
Tile, Flooring and Back-Splash Selections
When starting a new condo project, Robyn takes the time to listen, allowing her to get to know her clients needs. Understanding the personality and lifestyle of the homeowner is crucial to set the stage for the interior design plans. Robyn and her assistants also offer a wide palette of design services to new condo owners on Long Island. Most clients moving into condos are ready to rid their lives of the clutter that can build up from years of living in one home. This alone can be an overwhelming and daunting task. Robyn and her team specialize in handling all of the details, which includes deciding what to keep and what to donate or sell when clearing out homes.
Discerning Long Island residents who expect the best choose the luxury condominiums at Country Pointe and Ritz Carlton. Look over interior design photos of luxury condominiums in the Ritz-Carlton and Country Pointe by clicking here. When choosing an interior decorator, consider picking a partner that will be with you during the entire design and construction process. Robyn handles the project from start to finish, handling each detail with a trained eye and extensive knowledge in the field. Robyn and her team navigate and execute spectacular interior design and complete home renovation.
Country Pointe Interior Designer
Above all, experience working in luxury condos on Long Island makes Robyn the perfect choice for an interior designer. Whether downsizing or simplifying your life, a luxury condominium may be the perfect solution for you. Creating a new home in a condo may seem like a daunting task but Interior Designer, Robyn B, will make it easy and even fun for you.
See more of our luxury condominiums interior design transformations on the Before & After photos. Or visit the Interiors by Just Design portfolio Before & After section: https://interiorsbyjustdesign.com/before-after/
Call Robyn B of Interiors By Just Design for a friendly design consultation:
(516) 756-4720
Interiors by Just Design, Interior Design Firm serving Nassau and Suffolk Counties, Long Island, NYC and Westchester. Our Interior Design office is located at 217 Woodbury Rd., Suite 63, Woodbury, NY 11797. We are opening a new Interior Design office in Manhasset, NY 11030. Phone: (631) 680.9691 or (516) 756.4720