New Home Construction Interior Design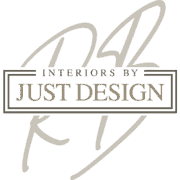 Are you thinking of buying or building a new home on Long Island? Or maybe you have a property that you is undergoing a complete home renovation. One of the most important things you can do is bring in an Interior Designer EARLY in the process. Quite often, builders and even some architects do not fully plan out where furniture will go and how rooms will be used. With a little extra pre-planning and forethought, you won't end up with a living room that IF WE ONLY HAD MADE IT 3 FEET WIDER, we could have... or, IF WE HAD PUT THE WINDOW HERE RATHER THAN THERE... I have been brought into many homes where these thoughts have been expressed.
I wrote an informative article about why you should hire an interior designer pre-construction. Click here to read it.
The decision making process during construction can be very overwhelming, but we've got you covered! You have no need to worry, as Robyn has been working with her interior design team for 15 plus years and brings you the absolute best. She has an ongoing working relationship with painters, contractors, and flooring specialist who get the job done right! Robyn flawlessly coordinates between interior design subdivisions ensuring the project is completed to the highest standards within the deadline parameters.
Read about a complete home renovation we worked on in Old Westbury, Long Island.
Click here if you would like to learn more about the above complete home DESIGN & BUILD project.
Interiors by Just Design makes your interior design project easy and fun. A professional and experienced Interior Designer like Robyn can help relieve the stress that comes with keeping your interior design project running smoothly and on time. Robyn and her design team have managed various large new construction and renovation jobs all over Long Island, from Oyster Bay to East Hampton. Click here on our LIST OF SERVICES to see what Interiors by Just Design can do for you.
Let us help you get into your new home with ease! Give us a call and we will get you in our calendar!
(516) 470-0861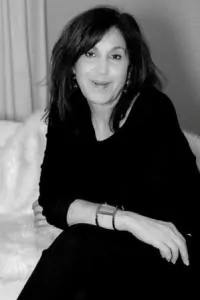 Call Robyn Baumgarten to discuss how Interior By Just Design can help your new home construction and home remodeling needs.
Robyn Baumgarten is considered one of the top interior designers on Long Island and specializes in high-end luxury homes on the north shore Gold Coast and the south shore's Hampton areas.
Interiors by Just Design, Interior Design Firm serving Nassau and Suffolk Counties, Long Island, NYC and Westchester. Our Interior Design office is located at 217 Woodbury Rd., Suite 63, Woodbury, NY 11797. We are opening a new Interior Design office in the Hamptons. Phone: (631) 680.9691 or (516) 470.0861