Commercial interior design is a very specific part of interior design that requires more experience and skills than residential interior design projects.  We work with commercial architects, designers and professional commercial construction contractors and craftsmen to design, blueprint, build and remodel your commercial real estate property with an emphasis on functional design and effective use of space so you can most effectively run your business and allow it to operate to its full potential.   Proper interior design of a business space should also visualize and express the corporate brand.
Effective use of space.
Use your SF to its fullest potential.
Understand employee / client traffic flow.
Visualize and express your corporate brand.
Interiors By Just Design LLC, Long Island NY, offers interior design for commercial properties such as business /corporate offices, institutional buildings, lobby, reception rooms or common public areas, restrooms, hotels, medical offices, dental offices, restaurants, lounges, cafes, clubs, health spas, nail salons, hair salons, tanning salons, yoga studios, pilates studio, massage therapy, holistic healing offices, industrial facilities and work spaces, sales showrooms, wholesale showrooms, retail stores, specialty store, boutiques and more.
The blueprints you see below are for Skin Care Salon on Long Island, NY.   We designed and built 30 bathrooms and treatment room for this business.   We are proud to say that Laser Plus Spa has now grown into multiple locations and is one of the most experienced and popular skin care treatment centers in the New York area.
Exterior view of one of our commercial interior design and construction projects: LaserPlus Spa, a professional skin care salon, located in a retail stripmall, Long Island NY.
The photo below is a design we did for the reception area of Laser Plus Spa, Long Island NY.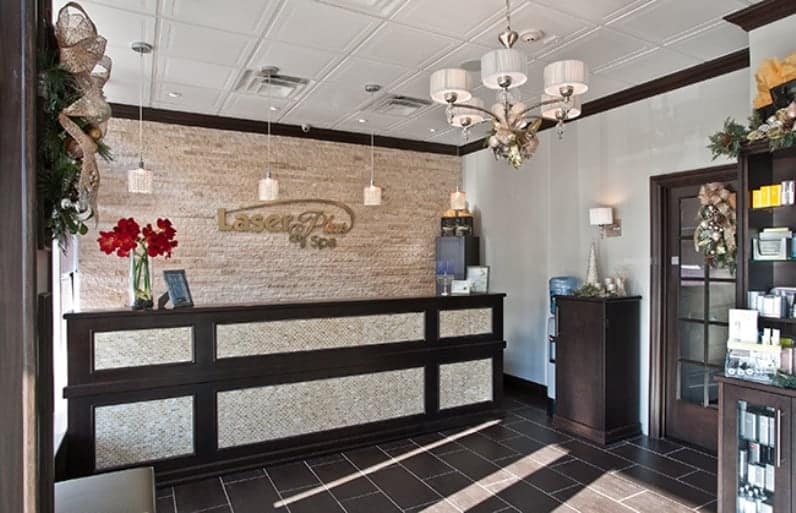 The photo below is a design of the waiting area of Laser Plus Spa on Long Island.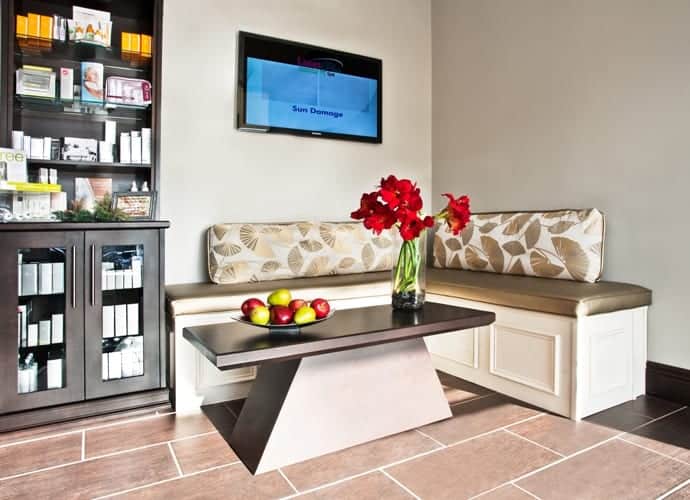 We designed the waiting area to be comfortable and functional while still providing maximum seating for patients in this small waiting area.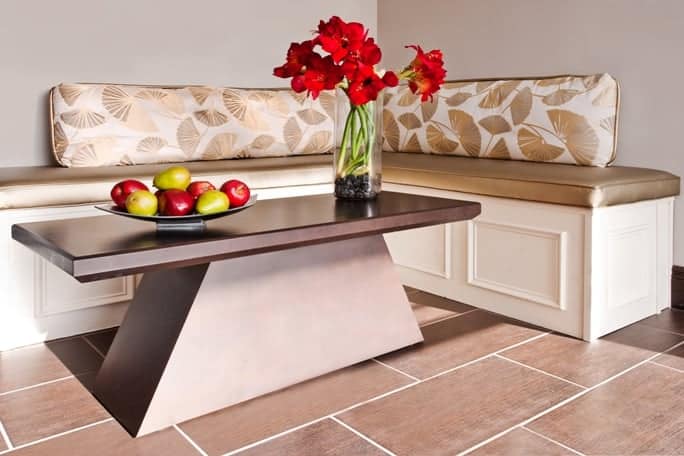 One of the bathrooms we designed and built for a commercial business.  A quality restroom conveys a positive message to your clients, especially in the healthcare, hospitality and restaurant businesses.
In this bathroom we selected a cost-effective white marble tile that conveys cleanliness.  The glass tile backsplash trim and a contemporary vessel sink bowl and vanity convey that this laser treatment business is up-to-date and aware of current trends and technology.
In the photo below of Laser Plus Spa, Long Island, NY you can see how a small space was turned into an efficient client patient treatment room that is both warm, comfortable and calming.
Does your office have been a typical long, straight hallway to patient treatment rooms?  We added some larger treatment rooms into our design which also served to enhance the hallway design, allowing the client (whether consciously or subconsciously) to view upper end finishing touches such as the rich wood crown and base moulding, warm, wall sconce lighting, and faux wall painting.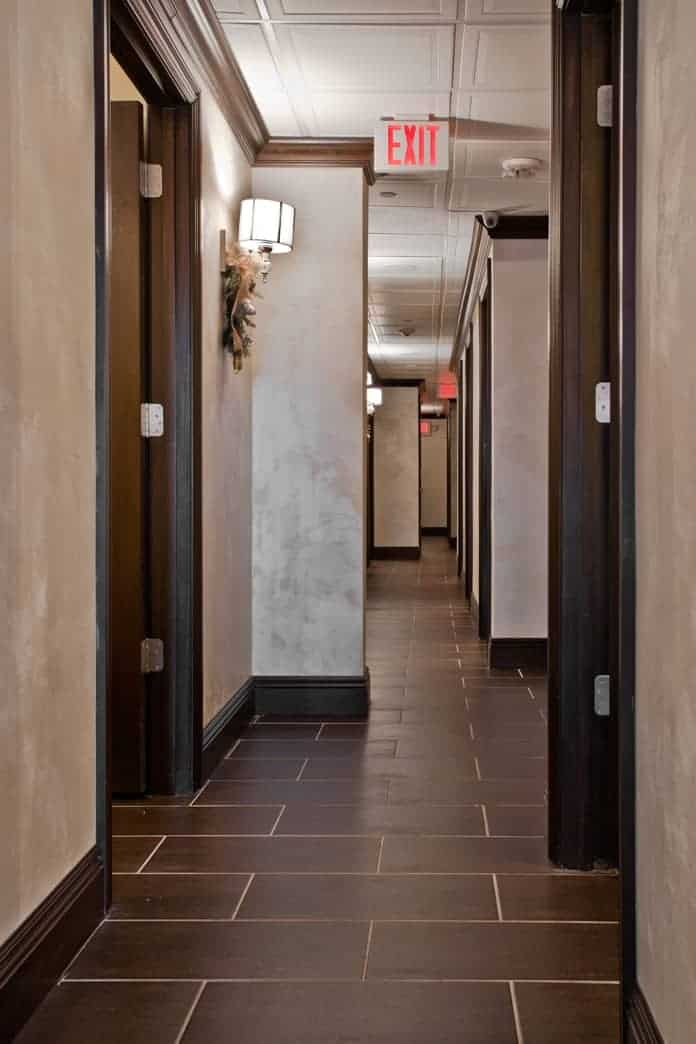 Last, here are some photos of what the raw retail space looked like before we designed, built and completed construction.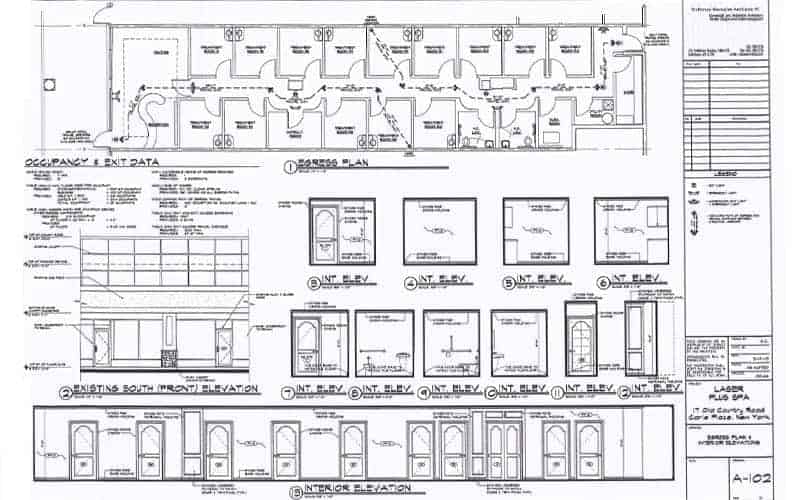 If you have a unfinished commercial property on Long Island NY or NYC and you are searching for a full-service interior designer firm that includes commercial architects and commercial construction buildout. Please call to discuss options.  - Robyn B. (516) 756-4720
Click to review another commercial design project: Men's Clothing Showroom.