Performance Fabrics on Trend for Interior Design
The need for durability and stain resistant qualities has put performance fabrics on trend across all areas of interior design. It seems as though with every coming client meeting, regardless of the client's lifestyle, there is an increasing need for long lasting fabrics and upholstery in every room of the home. This shift in the field of interior design has created a large supply of performance fabrics provided by some of the top industry leaders that are not only durable, but luxurious high-end products.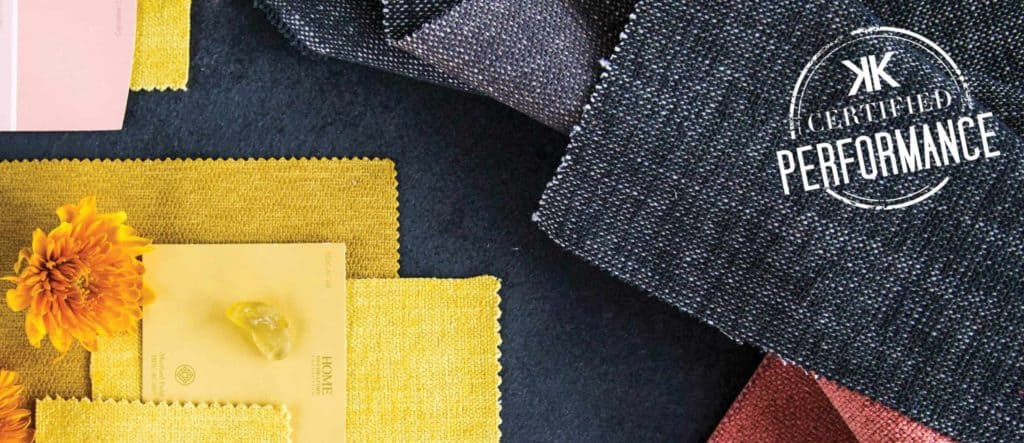 Robyn at Interiors by Just Design has had a lot of recent encounters with clients requesting performance fabrics throughout the entire home. Whether you have a household with children and pets, are young and carefree, love entertaining, have outdoor areas, or simply want ease and piece of mind, performance fabrics are the way to go. On her most recent project, Robyn met with her clients at the Whitman residence where they discussed their hectic lifestyle taking care of their young children and stressing the need for performance fabrics anywhere possible. This even included the formal living room, which is not intended to be a family friendly room, but the clients still requested the stain free performance fabrics regardless.
The kitchen, family room, den, and dining room always seem to be the first places needing performance fabrics, but with better, more luxurious performance fabrics available, clients are requesting to have them everywhere in the home. This not only ensures a quality long lasting product, but also provides a worry-free lifestyle. Trade-exclusive fabric companies such as Kravet, Lee Jofa, Robert Allen, Duralee, and Thibaut all have a wide selection of performance products ranging from fabrics, to wall covering, and decorative accessories.
https://interiorsbyjustdesign.com/portfolio/
At her recent visit to the Kravet showroom, Robyn was able to source a wide range of high performance fabrics such as Guaranteed In-Stock Crypton Home, Kravet Armor, and even indoor/outdoor fabrics, carpet, and trim for the Whitman's sunroom. Curated Kravet also provides a wide variety of Ready to Ship furniture and decorative throw pillows in performance fabrics that are in stock and only a few clicks away from being delivered directly to the client's home. Visit kravet.com to explore the large array of Kravet performance fabrics.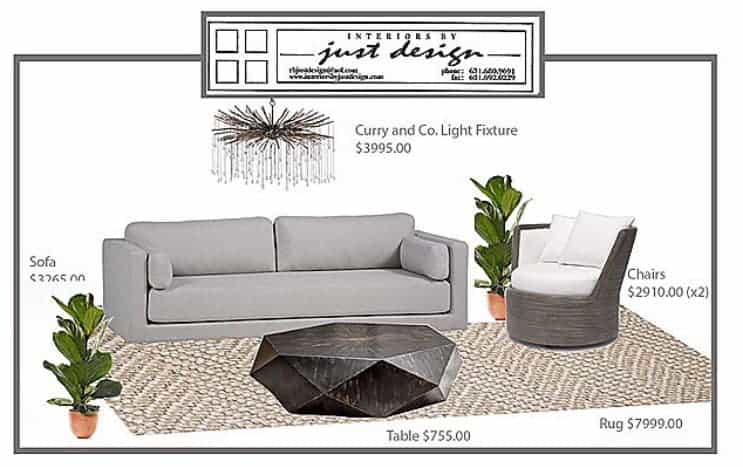 Technology has come so far in the manufacturing of these products, that it is impossible to tell the difference between many high-end luxury fabrics and performance fabrics. This gives the clients piece of mind when going through their day-to-day lives, while still having a beautifully well designed home. This new worry free lifestyle has put performance fabrics on trend, and they are definitely here to stay.
Searching for a Long Island Interior Designer? Contact Robyn B - (516) 470.0861
Interiors by Just Design, 217 Woodbury Rd., Suite 63, Woodbury, NY 11797 / and Manhasset, NY 11030 (516) 470.0861