As an Interior Designer working on several condos in Country Pointe, Plainview NY I can tell you that it is a wonderful community made of well-constructed buildings by Beechwood Homes. The Nassau County, Long Island location is terrific. Close enough to NYC for work or nightlife and an easy drive out east to spend weekends in the Hamptons or Montauk. If you are considering buying a luxury condominium, villa, or townhome in Country Pointe, all the feedback I hear is positive.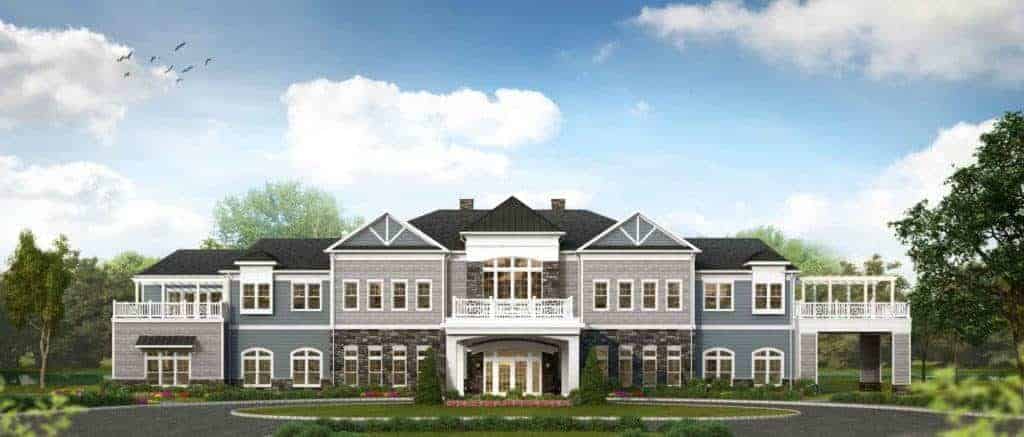 Interiors by Just Design is a small, boutique interior design firm based in Woodbury and Manhasset NY. We specialize in luxury real estate in Long Island but an increasing part of our business is the luxury condo market in communities such as County Pointe, the Ritz Carlton North Hills. As a small, design firm, we only have the capacity to work on a limited amount of projects at a time to ensure that each and every residence is our main focus and top priority. Many homes we've decorated have been featured in magazines and on television. We provide clients at Country Pointe with complete design services or simple decorating advice. Contact us here, or call for a friendly, no obligation consultation at (516) 756-4720.
Personalized Country Point Floor Plan Design
Country Pointe in Plainview offers many different types of floor plans. We are currently working on four condos including a "D", "E", and two "G" floorplans. What I'm finding is that our clients do not want the ordinary interior design plan. They want to differentiate themselves from their neighbors in Country Pointe. Experienced working in the Beechwood condos, villas and townhomes, I know how to maximize the potential of each floor plan and create a unique living environment to reflect the individual homeowner's needs, desires and personalities.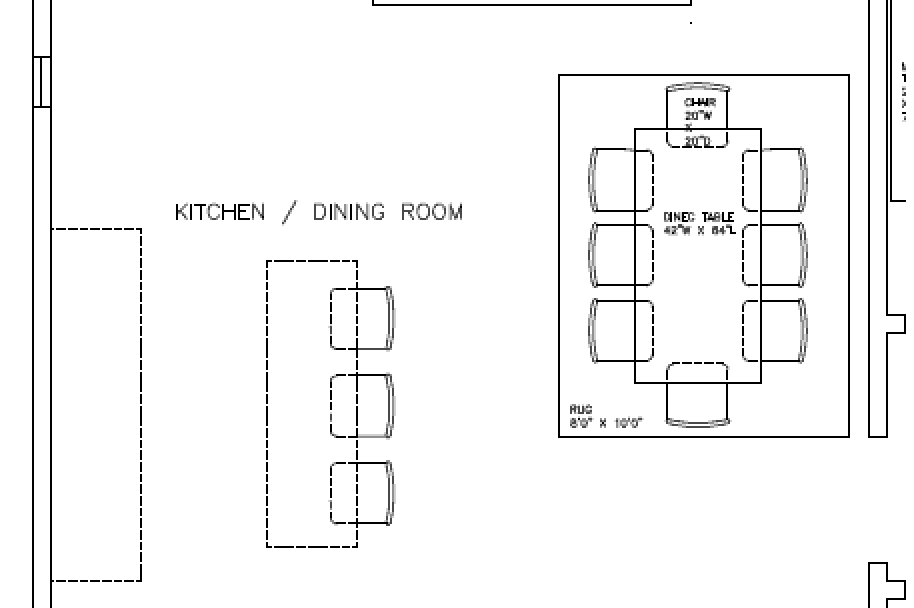 Country Point Decorator
To decorate an interior I always focus on what each client likes and incorporate it into their home design. What makes them special, unique, or different? I listen to my client's hobbies, and family life to understand their styles. It's what makes me passionate about what I do. While working for a gentleman who purchased a "G" unit at Country Pointe I learned he has his own private jet and also loves to fish. As his interior designer I used my resources to find a stunning Lucite picture of a jet to hang on a wall and a lovely throw pillow embroidered with a Koi fish. Little decorative touches like this help bring out the personality of the owners and are often talking points for visitors.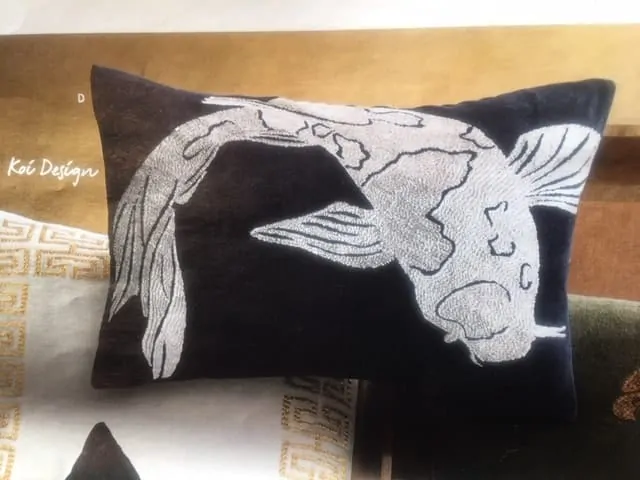 Along with these small elements of decor, I also designed a custom fireplace into the condo's interior design allowing a focal point in the room. This gave the unit a unique but still classic, finished look.
Country Point Custom Furniture
Another client, Karen, owns a "D" unit in Country Pointe and is having an array of custom furniture built to her specific design needs according to my exact design specifications. We are in the process of building a desk area, bathroom vanity, media unit and dining room console, all of which are unique custom designs!
Dining room mood board with tons of customization options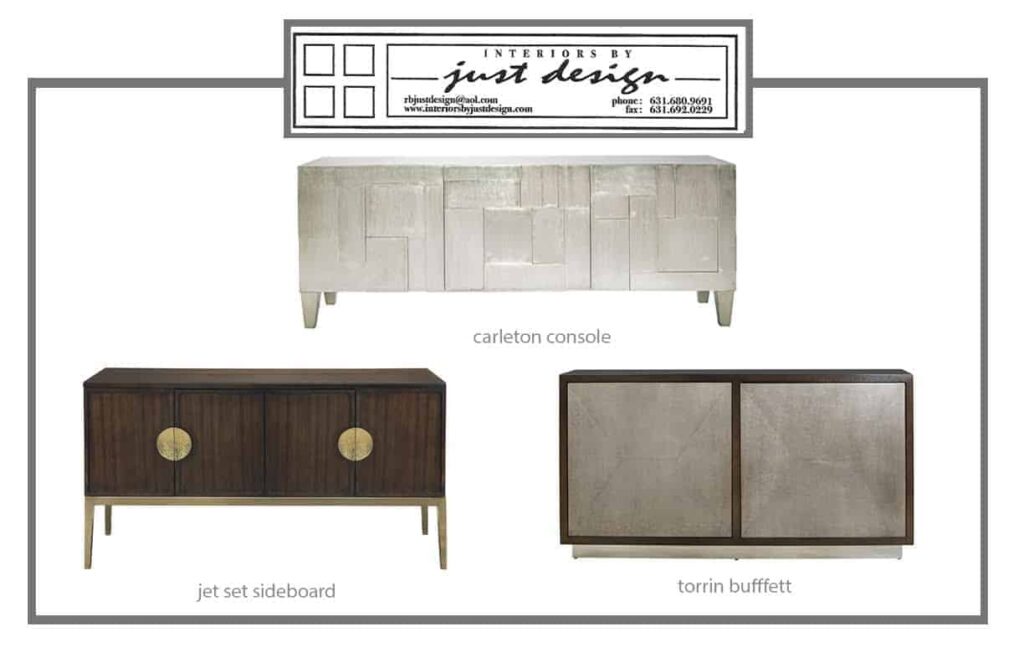 Karen wants her home to represent a classic, clean, and scaled down version of her new self. Her new condo at Country Pointe in Plainview is just that, as she will have pieces with personality made on espresso oak wood, with a champagne trim, polished nickel legs, and agate with specifically sourced hardware.
Custom Console made to fit specifications in Country Pointe Condo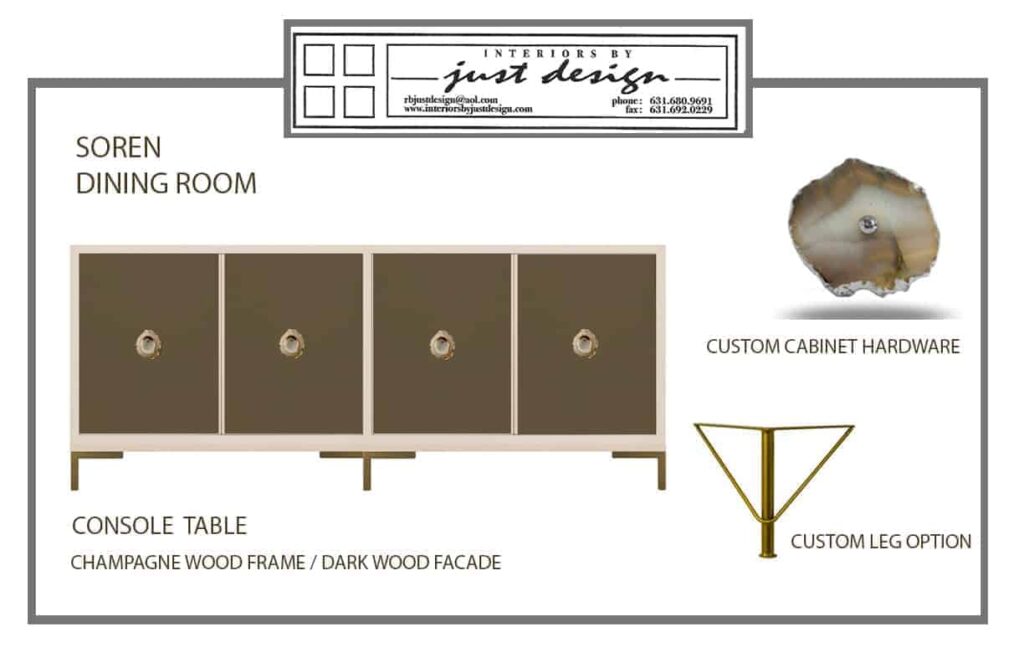 As a residential designer of luxury homes on Long Island, Robyn B of Interiors By Just Design offers a palette of interior design services that go beyond being a basic Country Pointe decorator. Robyn makes sure that all aspects of your home coordinate together, and coordinate all of your custom interior design needs. She will listen and give you something unique and spectacular. Don't you deserve the un-ordinary?
Interior Designer Robyn Baumgarten, was rated as one of the Top 100 Interior Designers in New York. As founder and CEO of Interiors by Just Design she begins with an in-depth client interview to define their needs, wants, style and budget. Her role is to coordinate all aspects of the interior design process, from concept to completion. The homeowners can relax as Robyn works with contractors and suppliers. She allocates funds wisely, avoiding costly mistakes and finding great deals and discounts.
If you are searching for a Country Pointe Interior Designer call for a complimentary initial phone consultation with Interior Designer Robyn Baumgarten.
(516) 756-4720
Share your dreams and I'll turn them into reality.
Check out more of our interior design projects on our portfolio page!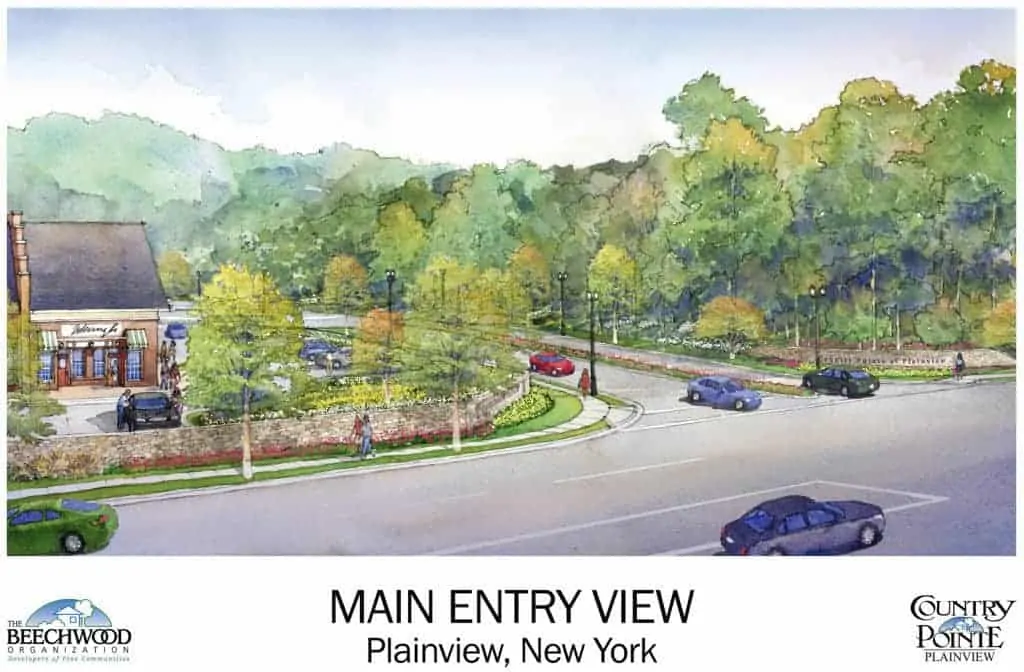 Robyn Baumgarten, Country Pointe Interior Designer.