Long Island Interior Design- Design Process Part 2
Hiring a Long Island interior design professional like Robyn from Interiors by Just design is a crucial and extremely beneficial asset to have while starting to design your new dream home. Creating High-end residential interiors on Long Island is Robyn's specialty. Taking a look at the design process shows why having a set of expert eyes always pays off. As Robyn and her team begin the design, many different areas of interest get addressed with clients.
Interior Design Process
Take for instance some of Robyn's recent work at the Ritz Carlton and residences at Country Pointe Located on Long Island. The clients at these locations were having difficulty making major decisions, which if done incorrectly could have ended up being a costly mistake that didn't look or feel right. The Robinson family was having trouble selecting an area rug for their great room. Luckily having a professional designer such as Robyn at hand made the decision painless. Not only did Robyn and her team source a carpet style for that space, but also customized the rug dimensions and shape to make the space feel right. No detail was overlooked, as narrow cotton binding finishing options were selected giving the final product a clean, tailored look. Having that designer's eye available proved how easy it was to utilize every bit of the room while still giving the client a beautiful custom made product.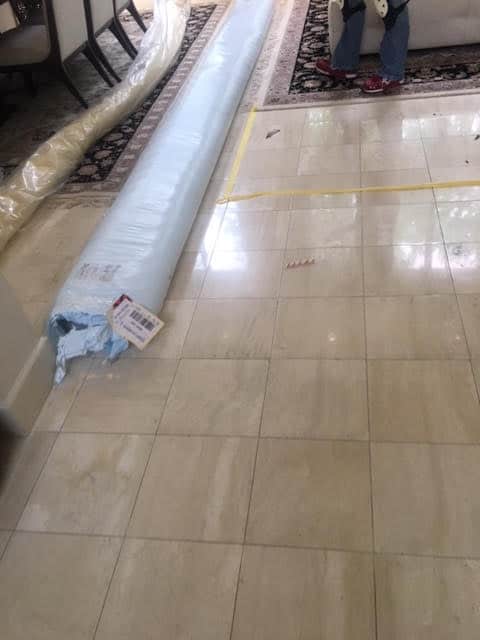 Long Island Interior Design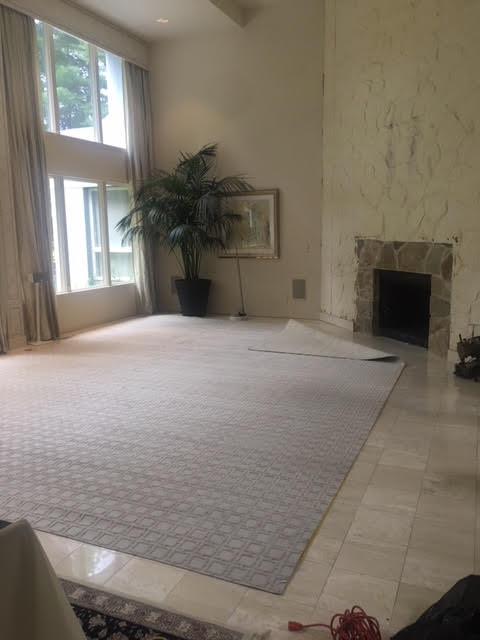 The Long Island interior design "to-do" list of designing a home by one's self can add up rather quickly, which makes being able to eliminate the guesswork that goes into it crucial. It's fair to say that hiring a professional designer for building a home is on par with listening to an experienced tour guide in unfamiliar territory. Take for example another job at the Gallagher residence. In one particular room, the Gallagher's wanted a new fireplace to be put in. The problem however was that they had never bought or installed a fireplace before and were feeling bombarded with all of the details that come with updating this area of their home. The issue was quickly remedied by having Robyn and her team at hand, choosing not only the beautiful stone finish that best fit the space, but also choosing the proper type of fireplace that worked functionally and safely. This led Robyn and her team to then focus on lighting.
Interior Design Process - Just Design Interior Design Firm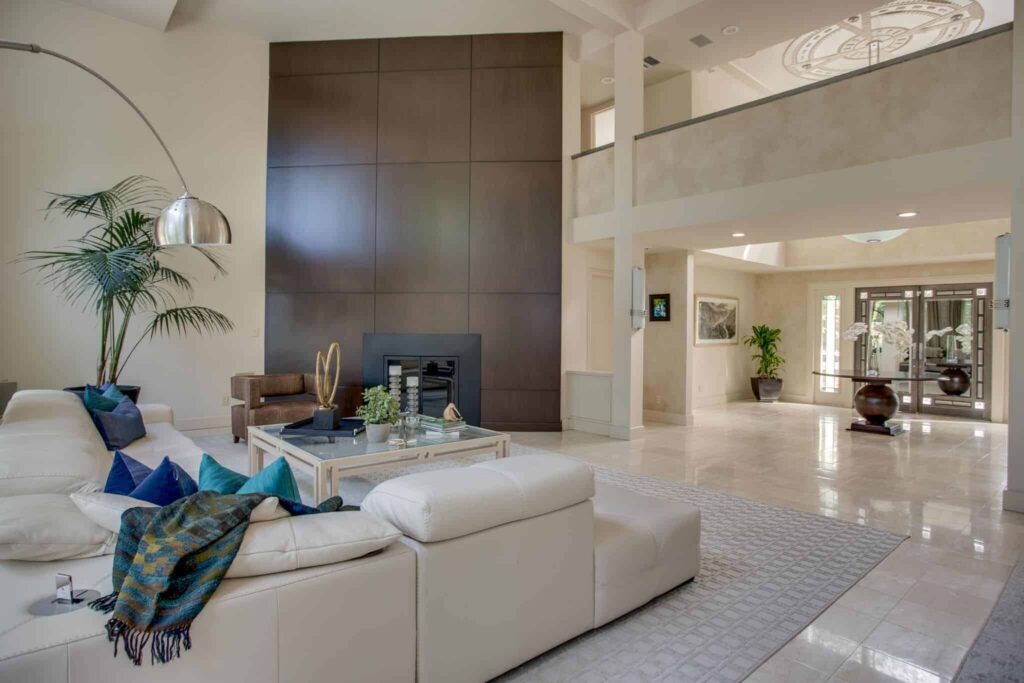 To those who aren't in the Long Island interior design industry, even something seemingly simple as lighting can get technical quickly. As the case with the Gallagher family, having that professional point of view provided the best possible options for lighting that this client might not have seen otherwise. Aspects such as providing lighting plans, and deciding whether or not the lights would look better with a chandelier or ceiling mount fixture were just a few of the options presented. As one can also guess, the finished product came out exactly as the client had envisioned, due to having that extra perspective present from a designer.
Here is a photo of the living room design after completion...
See more BEFORE & AFTER interior design photos here
An experienced designer is always a smart decision for a few reasons, but the most important one deals with what actually goes into the design process. Robyn and her team at Interiors by Just Design will assess cabinets, kitchen options and trim for cabinets, wood floor colors, tiles, bathrooms, backsplash, faucets, sinks, finishes and much more with each client. By doing this not only does she know what needs to physically be put into a home, but she also personalizes every job according to her client's needs. Having a professional to guide the design process not only saves time and money that might have otherwise been wasted, but it also gives the client a clean looking finished product that is specifically customized to their specifications. The Long Island interior design process in itself is a very important one, and at Interiors by Just Design, Robyn and her team make sure it gets a great deal of attention.
Browse our Pinterest page for more inspiration!
Interiors By Just Design has an A+ Rating with the Better Business Bureau and is considered one of the top Interior Design firms on Long Island NY. Call Robyn B to discuss your interior design needs: (516) 470.0861 or use this simple CONTACT FORM that goes right to her iphone.