Long Island Kitchen Interior Designer
If you are building or remodeling a kitchen, consider hiring an professional Kitchen Interior Designer. The most challenging room in a house to design is a kitchen. A kitchen contains more materials, surfaces and finishes than any other interior design project. Sometimes the flaws in a new kitchen don't reveal themselves until the job is complete. A top kitchen designer can also help you avoid costly mistakes and save you money in the long run. An experienced kitchen designer knows how to maximize every inch of kitchen's square footage. They create the ideal cooking triangle and comfortable traffic flow, all with a gorgeous, magnificent style. The best way to get your dream kitchen is with an experienced kitchen designer.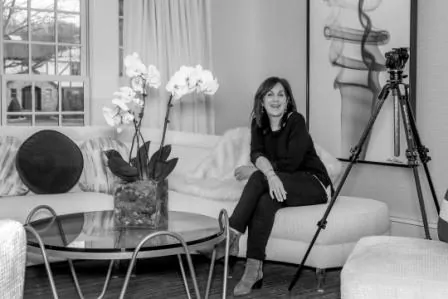 Robyn Baumgarten of Interiors By Just Design has designed some of the finest, ultra high-end kitchens on Long Island. Here are a few thoughts she has about kitchens...
Great kitchen design starts with a plan. The kitchen is the focal point of your home. Whether you're a gourmet cook, or just enjoy entertaining, your kitchen provides the lacing that ties your home together. It is a room for communication where people sit face to face and talk. A kitchen is the heart of the home. It's the hub of day to day activity, that gives people a first and lasting impression of your house.
Although kitchens of the past may have had a single purpose, today's kitchens are multifaceted. The kitchen of today becomes a gateway that flows gracefully into the other rooms of the home. An interior designer carefully considers a kitchen's art and aesthetics with the convenience that is required for today's current lifestyle.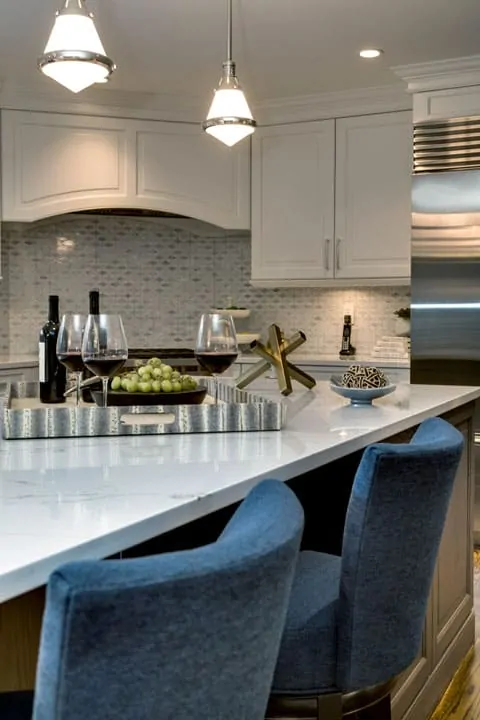 Kitchen Size
A large kitchen can provide a host of benefits such as a variety of layouts, larger counters, and kitchen islands. However, a smaller kitchen can inspire an interior designer to create a special ambiance. Regardless of the size of your kitchen, creative lighting can transform the room to a desired effect. Lighting techniques can extend the space of your kitchen into other living areas, giving your home an elegant cohesiveness.
Replace or Reface cabinets
An experienced kitchen designer works with and team of trusted, skilled, reliable kitchen cabinet builders and kitchen cabinet refacers. It's possible your kitchen cabinet frames and boxes are perfectly adequate to be refinished, rather than replaced. Let your kitchen designer examine your existing cabinets and discuss the options with her craftsmen. These kitchen craftsman are passionate in what they do and take tremendous pride in the quality of their work. A good team will abide by the kitchen designer's demanding quality control expectations and deliver you perfect cabinets.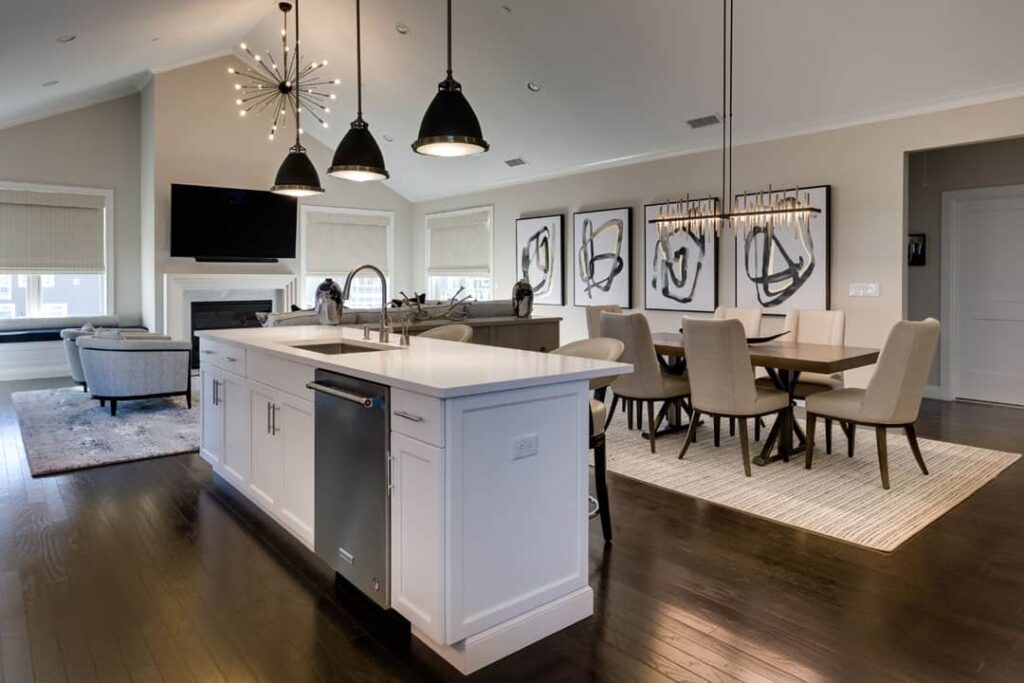 Kitchen cabinets vs. open shelf
Using open shelving in a kitchen design is a fine balance between functionality with an appealing design aesthetic. With exposed shelving you can showcase beautiful accessories and display unique wares.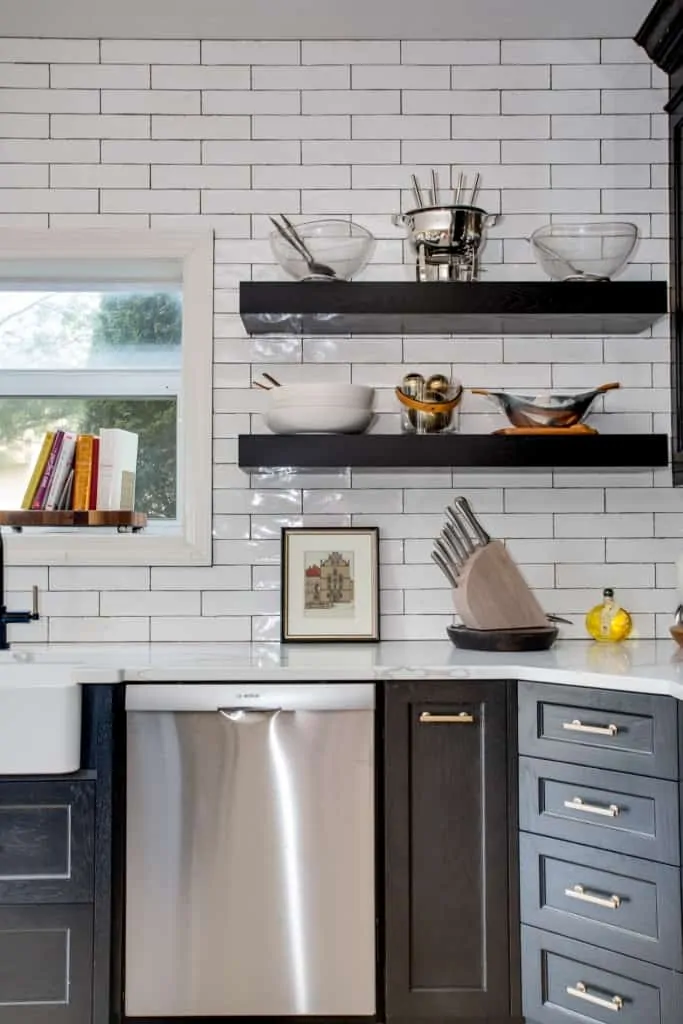 Open shelves are terrific in today's kitchen designs, yet you still have to be aware of your basic storage needs. Some kitchen items are best left behind closed cabinet doors. A balance of open shelf style and traditional cabinets is key to a gorgeous yet functional kitchen
Kitchen colors and surfaces
Do you want a country kitchen or a modern kitchen? Whether you prefer neutral color blends or more modern hues, the colors of a kitchen are it's foundation. The myriad of color choices for a kitchen can be daunting. Different colors can work together, clash or compliment each other.
Backsplashes provide surface interest from flat to lustrous tiled effects. Kitchen color and surface choices are limitless and can be confusing. A knowledgeable interior decorator will guide you through the selection process and help you make the right choices.
Kitchen Appliances
As technology has advanced the role of the kitchen has evolved into a multipurpose room. Appliances range in price dramatically. From GE and Whirlpool to Viking, Bosch, Miele, Wolf, Sub-Zero, Gaggenau, Thermador, the choices can be paralyzing.
Regardless of kitchen appliance brand, these purchases are a major investment that you want to last for years to come. A kitchen designer with knowledge of appliance reliability and issues can help guide you through this dizzying process.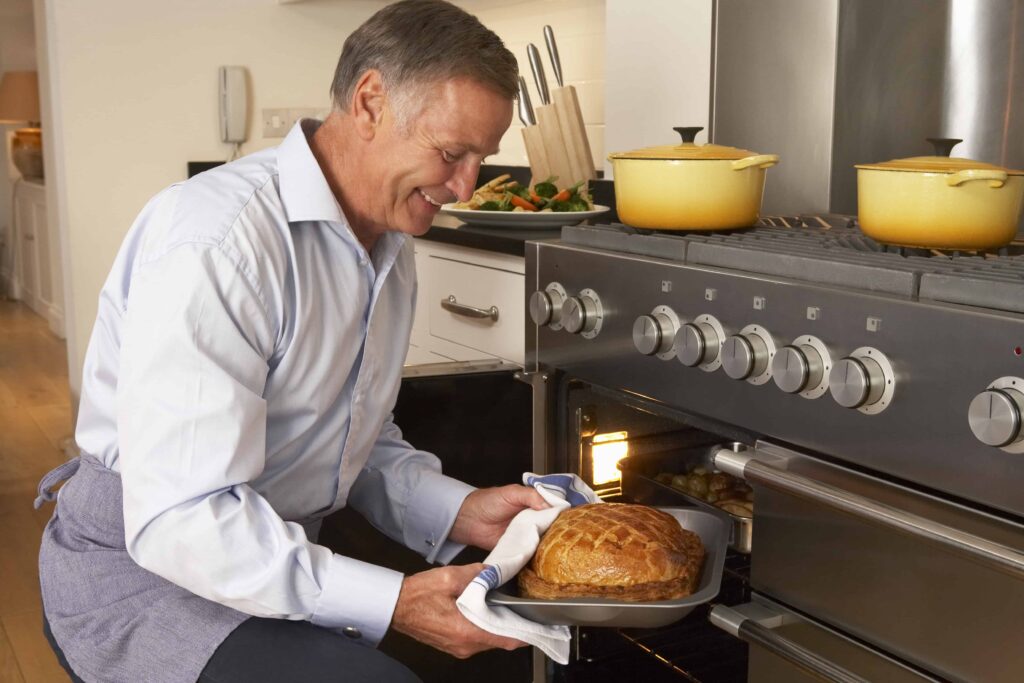 When your dream kitchen is finally complete, it's time to eat, socialize, and enjoy. Oh, and admire.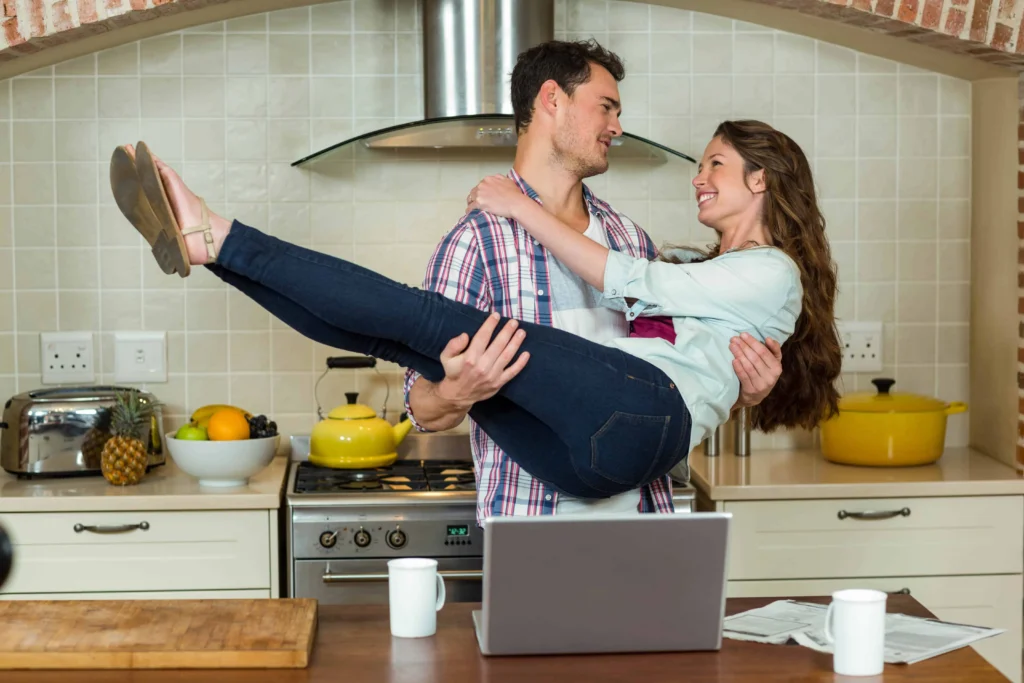 Kitchen Designer
As you and your family and friend share a meal and friendly conversation in the heart of your home, your kitchen designer. After all the hard work, your satisfaction is the greatest complement they can receive.
Did you know the kitchen has become real estate's most valuable room? The best way to retain and increase the value of your home is to hire an interior designer for your kitchen. If you are going to remodel a kitchen in Long Island NY, whether your goal is to renovate, or design a kitchen from the initial start, it is quite simply the smartest decision you can make. A skilled and experienced decorator will not only save you money, but also prevent many errors and aggravation, leading to potentially costly mistakes.
An interior designer will anticipate unforeseen obstacles, and innovate a stunning and artful utilization of your space. Yet, at the same time be mindful of your budgetary constraints. A creative and skillful interior designer will listen carefully to your personal preferences but add those subtle touches that make the kitchen the most important room in your home.

Click here to learn more about the interior design process and consultation. Or call...
(516) 470-0861
Call for a friendly consultation with Long Island's top kitchen interior designer, Robyn Baumgarten.