>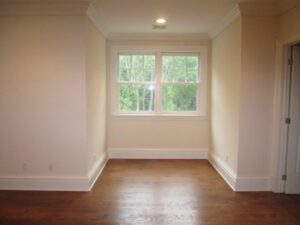 Girls Bedroom Before… A window nook. An unusable space in most people's eyes. Perhaps a window seat in a guest room? Then it hit me… make this room the client's little girl's bedroom and create a sweet and happy haven for her to enjoy.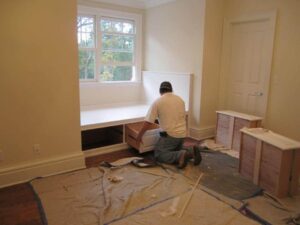 We got to work designing and building her bed in the space with functional drawers beneath it.
Drawers are in…getting ready to dress it up!
Almost Finished!
Can't wait to see the client's daughter's reaction to her new bedroom!