I designed the interior design for this kitchen in a lovely home located in Roslyn, NY.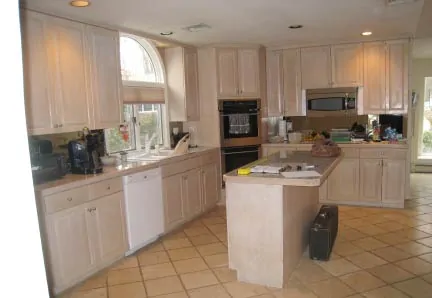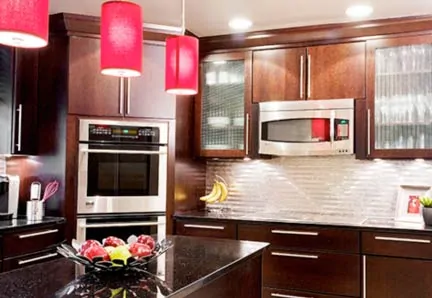 Interior Designer
Kitchen Design Roslyn NY
(631) 680.9691
Call for your complimentary interior design consultation
As an interior designer, I watch over every aspect of a design project. I work with carpenters, general contractors, architects, window treatment showrooms, upholsters, electricians, plumbers, tile suppliers and contractors and molding suppliers. I have a long-term relationship with my sources and make sure they provide my clients the highest quality workmanship as well as reliability to get the job done on schedule. I take my role seriously. As a professional interior designer, I personally take full responsibility to insure the finished product is done to my client's utmost satisfaction.
One of the best aspects to hiring an Interior Designer is that it allows my clients entrance into Designer Showrooms full of unique furnishings from around the world. Often, these designer showrooms are for the trade only and some of these design showrooms have back rooms with deep discounts. Again these designer showrooms are for the Trade only. This insures you, the client, unique and original furniture of excellent quality at reasonable prices.
Roslyn, Long Island, NY
Roslyn is an affluent village located in Nassau County on Long Island, New York. In addition to the Village of Roslyn, the following towns are considered part of the Greater Rosyln area: East Hills, Flower Hill, Greenvale, Roslyn Estates, Roslyn Harbor, Roslyn Heights and Searingtown.
In the 2009 census, the median income for Roslyn was estimated at $ 93,258 and the estimated the median house or condo real estate value in was $366,226. The land area of Roslyn is 0.63 square miles. The topography is somewhat hilly with lush patches of luxuriant forest growth that lend the region a scenic quality. Roslyn has about 1,060 homes with some 56.9% of the households comprised of families. Roslyn Union Free School District serves the Greater Roslyn area.
The average high temperature in Dix Hills in July is 81.1 degrees. The average low temperature in Dix Hills in January is 24.2 degrees. The annual precipitation in Dix Hills is 43.0 inches. Dix Hills, NY zip code is 11576. The nearest cities are Roslyn Estates, NY, East Hills, Long Island, NY, Roslyn Heights, Long Island, NY, Flower Hill, Long Island, NY, Roslyn Harbor, LI, NY, Greenvale, LI, NY, Munsey Park, LI, NYand North Hempstead, New York.