Guidelines for Sourcing High End Furniture
In an ever growing world of DIY projects and online shopping, some consumers forget that hiring a design professional is advantageous when selecting high end furniture. With a click of a mouse comes thousands of photos of furniture linked to discount furniture websites. Online shopping is more often than not, too good to be true. It all seems so easy, and effortless until the products do not stand up to the test of time. What becomes lost is the tactile sense when selecting a home furnishing product. Touching a fabric, sitting on a chair or couch, feeling how comfortable or uncomfortable it is are things you cannot do while shopping online. Photos of furniture on websites can be deceiving. An interior designers' connections and experience with trusted brands and fine local craftsman and woodworkers is vital to getting high end furniture.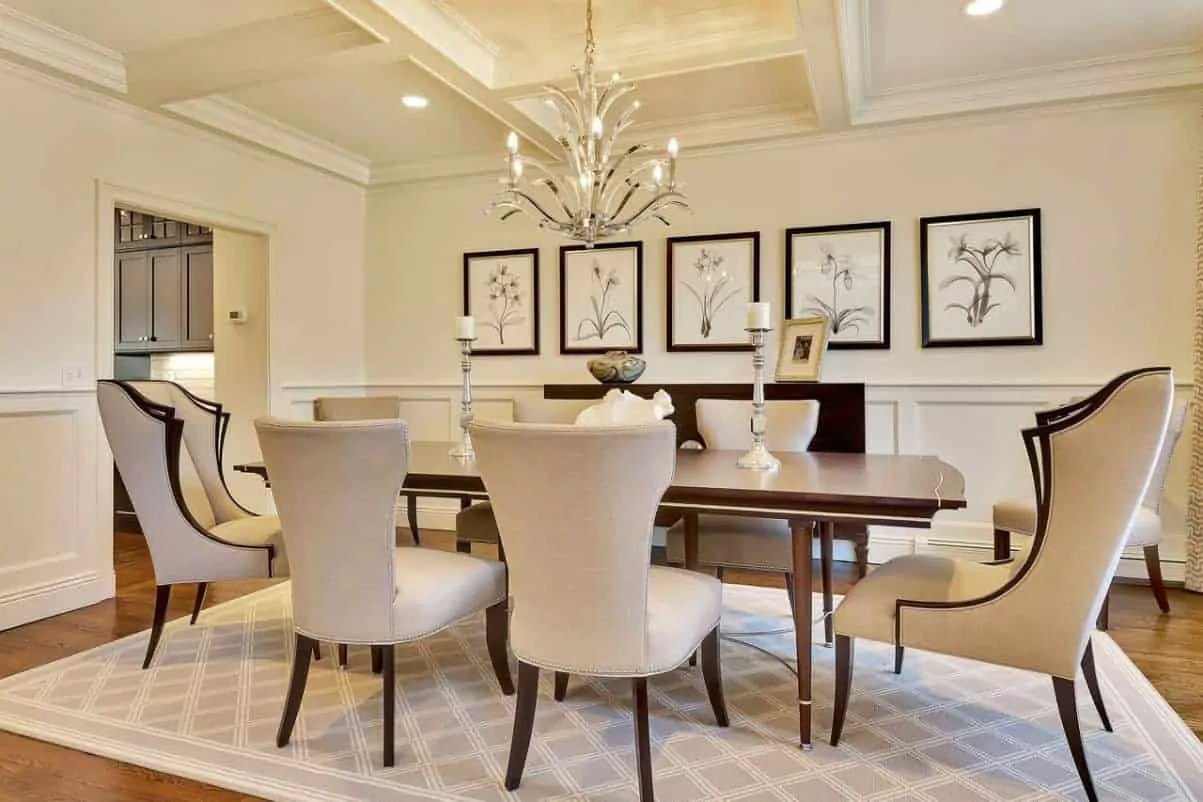 Part of working with an interior designer is the growing relationship and design education that develops as your project progresses. The best interior designers listen and learn your design taste so they understand how to please your needs. They also help educate you as to what to look for when sourcing superior quality products. Here are guidelines of what we have learned along the way to select long lasting, well made, high end furniture.
Wood Furniture
When you shop for high end furniture, it's important to know the type of wood you are working with. Whether it is a hardwood or softwood, the density should be high, creating a more scratch resistant surface. This will guarantee the piece can withstand a lot of use, making it more desirable. Particle board is often used to structurally complete discount furniture pieces, which is a material to stay away from. It will only cause headaches in the long run. Not only is particle board low quality, but it also releases toxic VOCs (Volatile Organic Compounds) into your home which impact indoor air quality. Certain pieces of furniture may even have a solid wood veneer applied to the outside, deceiving the consumer into thinking the solid wood continues throughout. Veneers can be very durable if constructed properly over solid wood, but will ultimately limit your refinishing capabilities in the future.
Quality Furniture Construction
Check the joints of the furniture to confirm dovetail or mortise and tenon construction, which almost all high end furniture has. This is when you have interlocking pieces that fit together. Any chairs, tables, dressers or sofas made with wood glue or staples/nails is low quality construction and will start to fall apart after use. Sturdiness is a good start, but check to find that the dresser or cabinet drawers glide smoothly on metal rails. How well made is the quality of the door handles, knobs and hinges? Nothing should wobble or stick, these attributes will only worsen as time goes on.
Upholstered Furniture
Having an interior designer on board is key to selecting and customizing the perfect upholstered high end furniture item for your home. Upholstery is sold to trade only showrooms by style, and can be customized using C.O.M. (customer's own material) fabrics. Custom upholstery fabrics will give you the latest look, tailored to your specific design as each detail is carefully selected by your designer. The interior designer's knowledge of material also comes into play in regards to how cleanable and durable the fabric chosen is. Using an upholstery grade fabric is a must, but depending on your lifestyle, your designer will have input on specific fibers that should be used.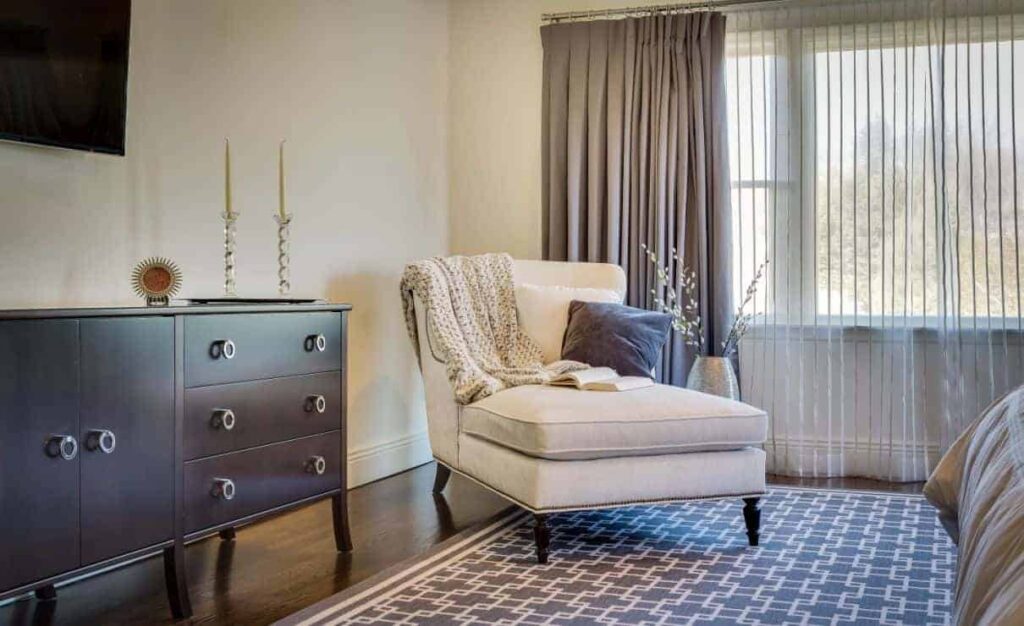 Cushions should be removable and filled with down or foam wrapped in a fabric such a cotton or muslin. Protective covers help retain the shape of the cushions and add comfort that you'll find foam-only cushions lack. Ask your interior designer about the density rating on the piece and what they recommend. Pay attention to details such as springs and coils which should be close together to distribute weight proportionately. Comfort will need to meet aesthetics to insure long tern happiness with the product overall. All experienced interior designers have a working relationship with quality furniture dealers. They come to trust certain brands over others because of their lifespan and product quality. Trust your interior designer and the information they bring to the table.
Custom made Furniture
In certain rooms, your best option might be custom made furniture. A fine example of this is shown in the photo below. The homeowner wanted a window seat lounge. Furniture like this cannot be found in any typical retail store. Size of room and windows are an important factor. While some may think custom made furniture is an expensive option, quite often the opposite is true. In the example below, my furniture woodworker, who has decades of experiencing building high end furniture for some of the most exclusive homes on Long Island, was able to create this custom window seat lounger with storage drawers and shelving at a cost more reasonable than anything we could have bought in a retail furniture store or wholesale designer showroom.
Interior Designer, Long Island
In the interior design business, especially on Long Island, you get what you pay for and quality standards are upheld by years of experience and fine craftsmanship. Let your interior designer do the best research for you to save time and money; they already have their go-to suppliers and will present you with a large array of excellent products to buy that have been tried and tested. Follow these general high end furniture guidelines alongside a design professional and the results will not disappoint!
If you would like to discuss the types of fine, well crafted, high quality, high end furniture I can get you through my designer sources for your home, please call (516) 470.0861 for a friendly, complementary consultation.
Warm Regards,
Robyn B.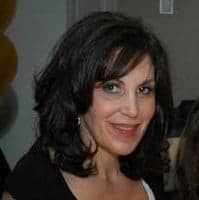 (516) 470.0861
Call or use the online contact form to send me a note. - Robyn B.