Interior Designer
The relationship between an interior designer and their clientele is extremely important. Considering the building boom on Long Island, I am fortunate enough to say, a good portion of my clients are new home construction. It's always fun to work with new clients that are building homes or have to decided to take up residence in communities such as Country Pointe and the Ritz Carlton. Popular questions I receive as an interior designer are, "how do I understand what a client wants" and, "how do I deliver it?" 98% of my business is referral based, so I am thankful enough to have clientele that know my work and ask specifically to be put on our calendar. We do a lot of new construction and can offer a 4-6 lead wait time for our availability.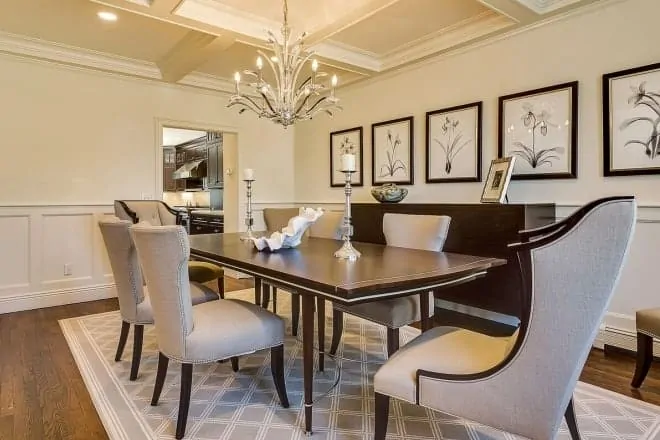 We specialize in the North Shore of Long Island from the Hamptons to Manhasset/Great Neck. Our clientele seeks us out for our '"look" defined by their own style. When asked why they hired me, they say the rooms I design are clean and classic, never overdone. Whether you like mid century modern or rustic, my team and I work with you to achieve your vision. My style is interpreted into my clients needs.
The Relationship
When looking at my portfolio, it is important to view the rooms as a whole. Interior designers don't focus on specific pieces, but rather how those pieces work together. It's not about picking pretty fabrics and throwing them into the pot and hoping it works, its about knowing how to incorporate the right ingredients to make a room remarkable. Trust and having an open honest relationship is key to what I ask my clients to bring to the table. The clients I work best with truly understand and appreciate an interior's designer skills. They have to be ready to give up a little control in order to understand the pay back will be 100% more than they can ever dream. Let me take you on that ride!!