By popular demand, Interiors by Just Design has expanded the company to include real estate staging services for homes in Nassau and Suffolk County, Long Island NY! Over the years, Robyn has been approached many times to stage homes for real estate open house sales, but had always declined the invitation in order to strictly concentrate on her clients. Now that Robyn has the backing of her design team and a full service, high-end Long Island furniture company, she is able to expand her interior design services and cater to her client's appropriately while staging homes simultaneously. We like to consider ourselves a boutique interior design firm, by only managing five design projects at a time to guarantee each project gets Robyn's full attention.
Real Estate Staging Services, Long Island NY -
(516) 470.0861
Staging your home prior to putting it on Long Island's competitive real estate market can make or break a sale. By allowing a professional design team to take the reins, you are showing your home at its absolute best value. It can be hard for potential buyers of LI homes to visualize a move in ready space, but staging the space correctly will be inviting to prospective buyers. The Interiors by Just Design team has access to warehouses of furniture and accessories that will revitalize your home while it is on the market. Those who flip homes on Long Island also benefit from staging as furniture and accessories show buyers the best way to utilize the space. Don't leave the fate of your Long Island home sale to chance, get the Interiors by Just Design team to help you every step of the way.
We provide real estate staging services for homes for sale on Long Island, from the north shore's "Gold Coast" in towns (like Kings Point, Manhasset, Great Neck, Sands Point, etc) to the east end (East Hampton, Quogue, South Hampton, Water Mill, Sag Harbor, Montauk, etc.).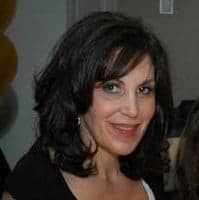 Call Robyn to discuss how Interior By Just Design can help sell your home with our real estate Staging Services for Long Island homes for sale.
(516) 470.0861